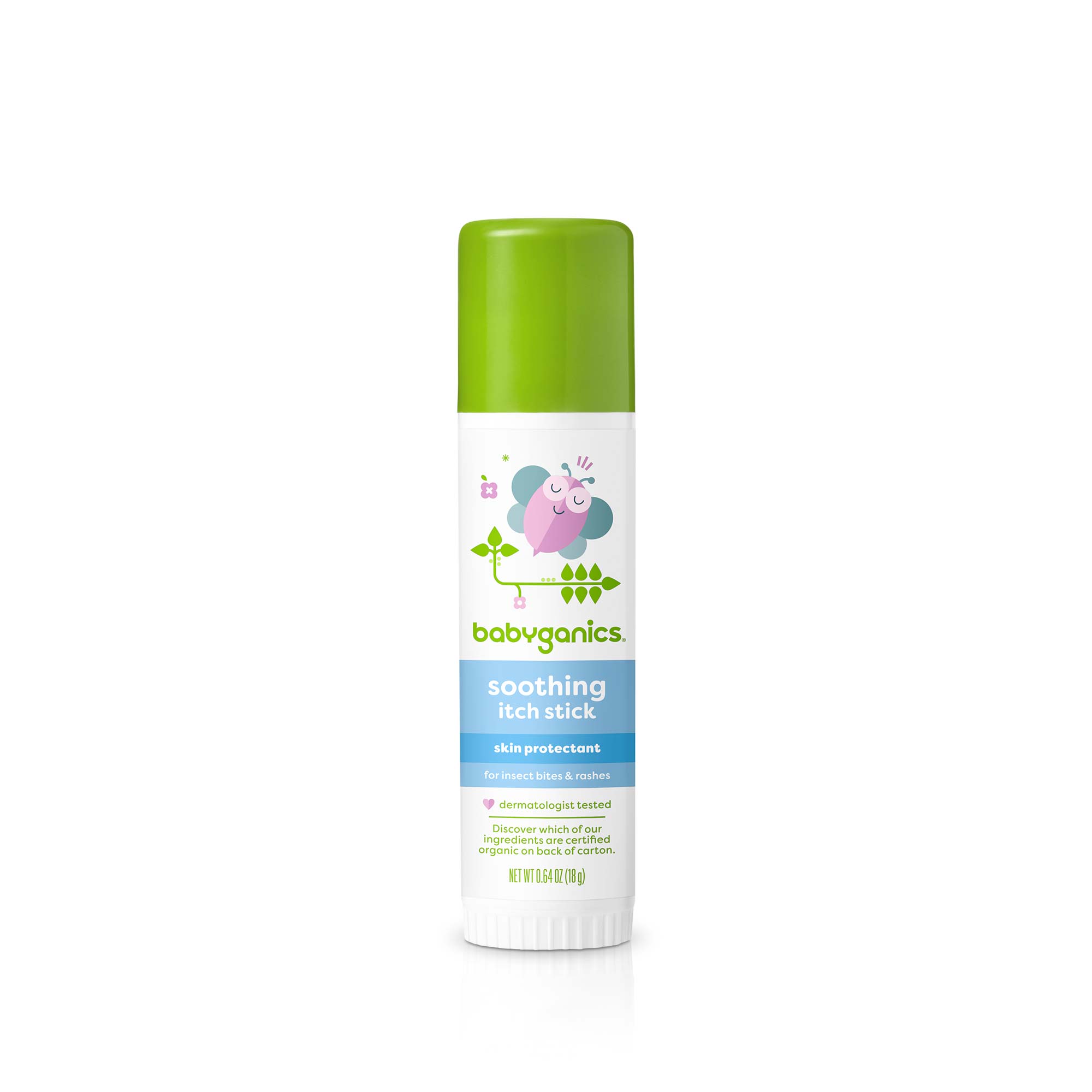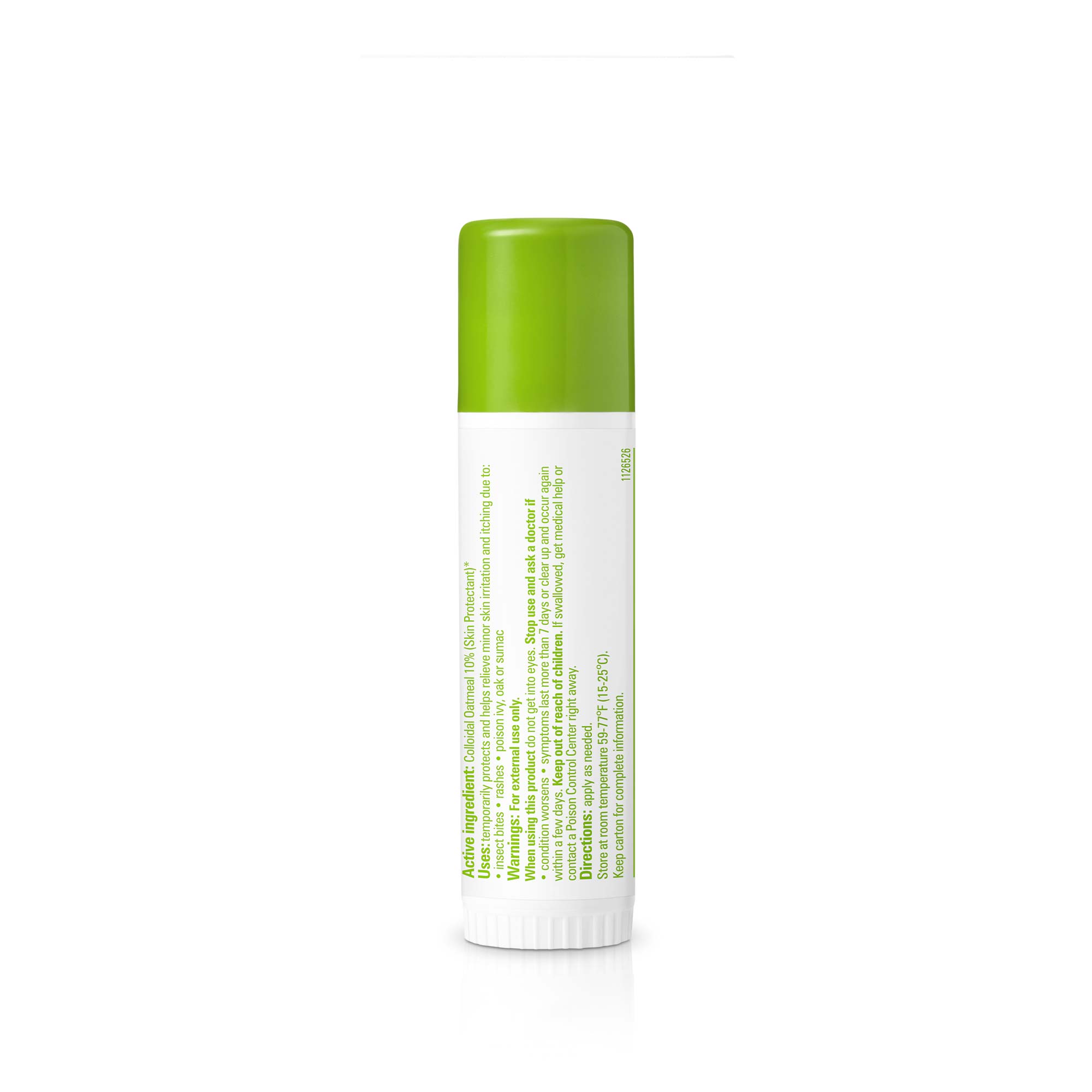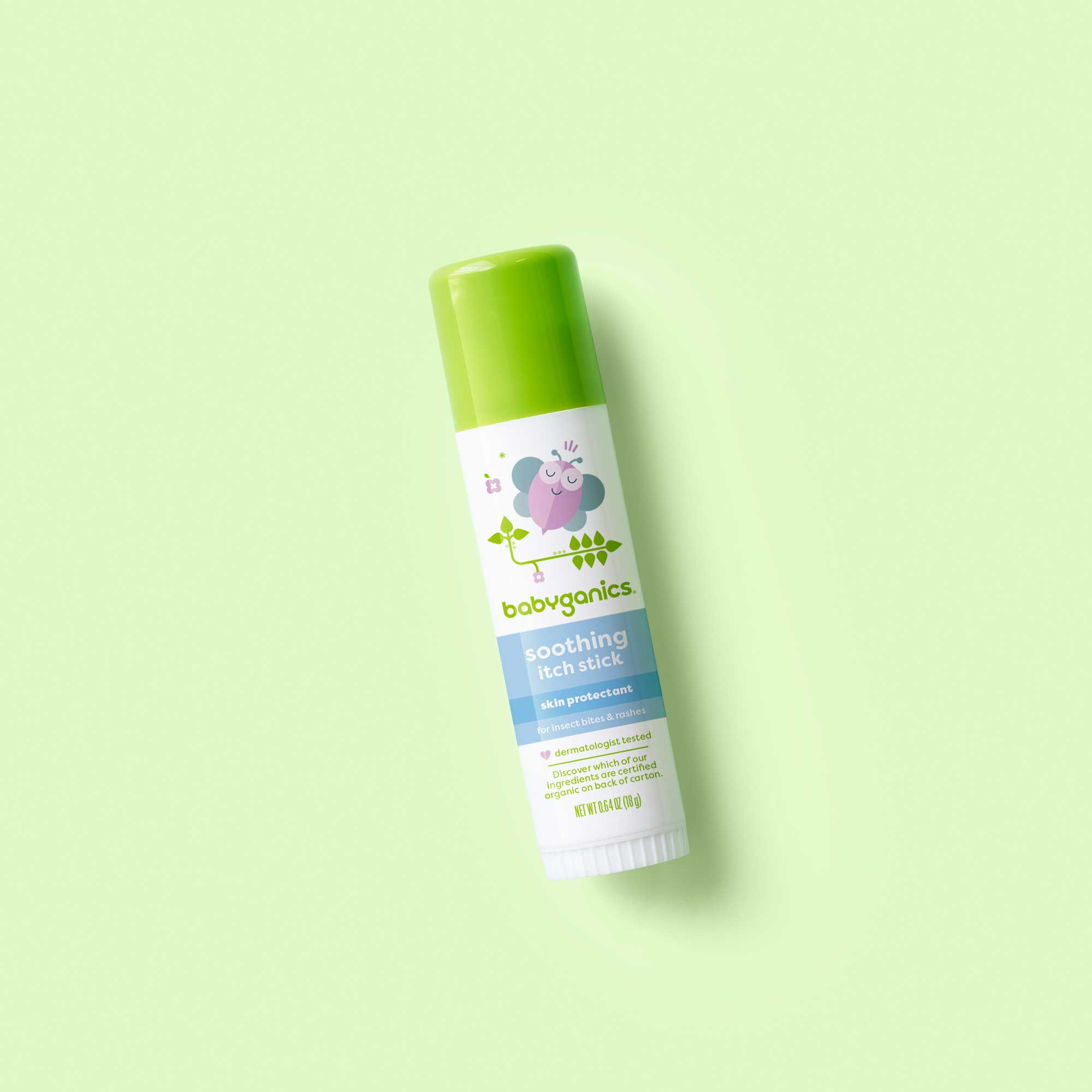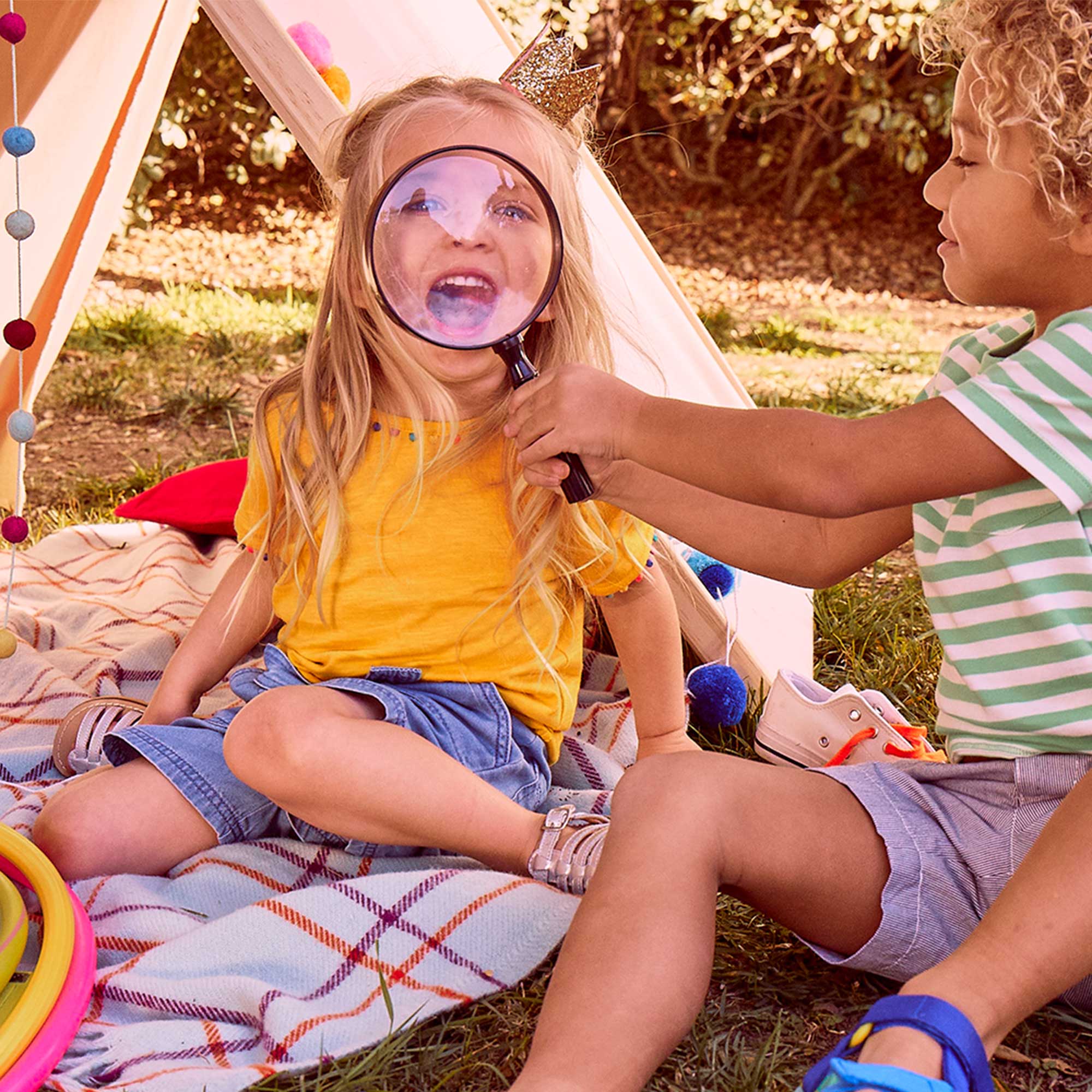 soothing itch stick, fragrance free
0.64 oz
Insects & pesky plants have nothing on your little one's big adventures. This soothing itch stick helps relieve irritation from common outdoor itchies so they spend less time scratching and more time exploring.
---
Made without parabens, phthalates, cortisone, steroids, artificial fragrances & dyes.

Dermatologist tested & non-allergenic.

Made with colloidal oatmeal & our NeoNourish® Seed Oil Blend — five cold pressed, skin nourishing oils: tomato, sunflower, cranberry, black cumin and red raspberry.
---
Apply as needed.
---
ingredient

colloidal oatmeal 10%

ingredient type

Plant-derived

where it's from

Oats

how it helps

Skin protectant

ingredient

helianthus annuus (sunflower) seed oil*

ingredient type

Plant based

where it's from

Sunflower seeds

how it helps

Base

ingredient

cera alba (beeswax) *

ingredient type

Other

where it's from

Naturally purified wax from the honeycomb of the bee

how it helps

Base

ingredient

cocos nucifera (coconut) oil *

ingredient type

Plant based

where it's from

Coconuts

how it helps

Base

ingredient

ricinus communis (castor) seed oil *

ingredient type

Plant based

where it's from

Seeds of the castor plant

how it helps

Skin moisturizer

ingredient

butyrospermum parkii (shea) butter *

ingredient type

Plant based

where it's from

Shea nuts

how it helps

Skin moisturizer

ingredient

calendula flower extract oil *

ingredient type

Plant based

where it's from

Calendula flower

how it helps

Skin soothing

ingredient

mentha piperita (peppermint) oil

ingredient type

Plant based

where it's from

Peppermint plant

how it helps

Soothing

ingredient

tocopherol

ingredient type

Plant-derived

where it's from

Plant oils

how it helps

Antioxidant

ingredient

solanum lycopersicum (tomato) seed oil

ingredient type

Plant based

where it's from

Tomato seeds

how it helps

Antioxidant

ingredient

lavandula angustifolia (lavender) oil

ingredient type

Plant based

where it's from

Lavender

how it helps

Soothing

ingredient

anthemis nobilis (chamomile) oil

ingredient type

Plant based

where it's from

Chamomile flower

how it helps

Soothing

ingredient

vaccinium macrocarpon (cranberry) seed oil

ingredient type

Plant based

where it's from

Cranberry seeds

how it helps

Omega 3 fatty acid

ingredient

nigella sativa (black cumin) seed oil

ingredient type

Plant based

where it's from

Black cumin seeds

how it helps

High Antioxidant content

ingredient

rubus idaeus (red raspberry) seed oil

ingredient type

Plant based

where it's from

Red raspberry seeds

how it helps

Skin soothing

*certified organic ingredients
---
ingredient
ingredient type
where it's from
how it helps
colloidal oatmeal 10%
Plant-derived
Oats
Skin protectant
helianthus annuus (sunflower) seed oil*
Plant based
Sunflower seeds
Base
cera alba (beeswax) *
Other
Naturally purified wax from the honeycomb of the bee
Base
cocos nucifera (coconut) oil *
Plant based
Coconuts
Base
ricinus communis (castor) seed oil *
Plant based
Seeds of the castor plant
Skin moisturizer
butyrospermum parkii (shea) butter *
Plant based
Shea nuts
Skin moisturizer
calendula flower extract oil *
Plant based
Calendula flower
Skin soothing
mentha piperita (peppermint) oil
Plant based
Peppermint plant
Soothing
tocopherol
Plant-derived
Plant oils
Antioxidant
solanum lycopersicum (tomato) seed oil
Plant based
Tomato seeds
Antioxidant
lavandula angustifolia (lavender) oil
Plant based
Lavender
Soothing
anthemis nobilis (chamomile) oil
Plant based
Chamomile flower
Soothing
vaccinium macrocarpon (cranberry) seed oil
Plant based
Cranberry seeds
Omega 3 fatty acid
nigella sativa (black cumin) seed oil
Plant based
Black cumin seeds
High Antioxidant content
rubus idaeus (red raspberry) seed oil
Plant based
Red raspberry seeds
Skin soothing
*certified organic ingredients